Carmen Hall's Article in the Bay Times 9.9.2016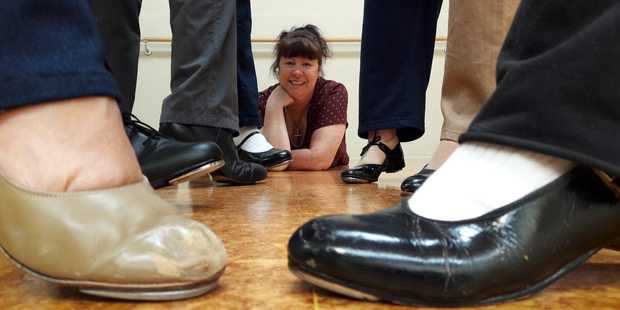 Learning does not stop with school and adulthood.
That is the message from Community Education Bay of Plenty as they showcase an upcoming Adult Learners Taster Evening.
Spokeswoman Shelley Dean says Tauranga has a vibrant culture of lifelong learning, however not all the great courses, classes and groups that contribute to this culture are well known or easily findable.
"Community Education BOP, under the new banner of 'Let's Learn' is out to rectify this," she says.
"Learning continues throughout our lives in a huge variety of ways, places and roles – informally, as a member of a group or weekly class, on a marae or in a workplace, as a mentor, tutor, guide or volunteer – or as a student or teacher in a formal education setting."
Next week a selection of 25 different courses and activities covering art, cooking, genealogy, crafts, music, self improvement, yoga, languages, lifestyle plus many more will be up for sampling at the Wesley Church, 100 13th Ave in Tauranga from 5.30pm to 8.30pm.
The  full list of courses is at www.tasterevent.weebly.com and participants can register on line and opt into up to 5 sessions.
Sharron Angus started learning French through community education about one year ago and is a regular participant in the tap dancing class.
"I've always loved French and it's hilarious as most of us come in knowing absolutely nothing.
Our tutor Shelley has amazing patience and she repeats the same thing constantly until it finally sinks in."
The 59-year-old says her love of dance meant she had also been attending a tap dancing class for 10 years.
"I have always danced. I am not necessarily a great dancer but I have always loved dancing and music. I did ballroom as a teenager and tap as a child."
She says the class is totally non judgmental and a lot of fun.
"We are all at different levels … there are people in the class that have never danced and they love it as much as I do."
Now she wanted to encourage others to give the community classes a go.
Tap dancing teacher Lisa Wilson says she has been involved with the class for 20 years and she liked the "laughter and friendship".
"It's great for exercise and we have a good giggle."
The group also did performances at retirement villages and rest homes which was rewarding.
– Bay News